I have an urgent and ongoing prayer request for you.
I met my friend Erin when we were three years old. The military separated us a few times, but we were reunited once again in 8th grade when my dad finished up with the army and we settled back in Georgia. Since then we were in each others' weddings, thrown each other at least six showers, made many road trips to see our friend Mary in Atlanta and been a shoulder to cry on in times of loss.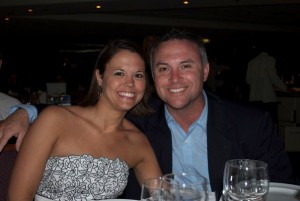 Erin and her husband Eric have one child. Eve is two years old. After Eve, they got pregnant twice; losing the first baby around 17 weeks and the second baby around 9 weeks. The losses were devastating but their faith was never shaken. Erin found out she has a rare blood disorder that would make carrying a baby to full term very difficult. Finally she got pregnant for a third time. Twin girls.
This pregnancy has been ANYTHING but a walk in the park. At 18 weeks it looked as if Ellie (also known as Baby B) would not make it through the weekend. She was in congestive heart failure and at one point had a heart rate close to 300bpm. MIRACULOUSLY, in the middle of Bible study one morning as I was reading over and over Ephesians 3:20: He is able to do exceedingly abundantly above all that we could ask or think, according to the power that works in us. I received a text from Erin:
ELLIE IS HEALED!! NO MORE ATRIAL FLUTTERS!! HER HEART RATE IS STEADY IN THE 150'S AND NO ABNORMALITIES CAN BE FOUND!! PRAISE GOD! HE IS FAITHFUL!
Then there were troubling signs for Clara (Baby A). There were several cysts found on her brain. Cysts that could point to cystic fibrosis or downs syndrome. Once again her warriors prayed and interceded on behalf of little Clara. At 26 weeks there was an ultrasound that left the sonographer speechless.
Um, I can't find any cycsts. Anywhere. I can't explain it.
Erin and Eric happily explained for her! They serve a mighty God who chose to heal both of her precious, fragile babies.
But the fight is not yet over for Erin, Eric, Clara, and Ellie. Due to some cord complications, the babies will be delivered tomorrow morning, Christmas Eve, via c-section. Erin is 31 weeks. The babies weigh between 2 and 3 pounds each.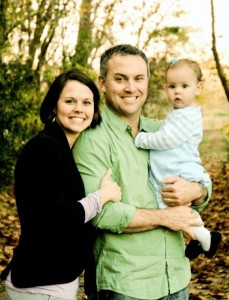 We are all trusting God for yet another miracle! Another CHRISTMAS miracle. Please pray for the Lairsey family over the next several weeks as their world changes forever and their tiny miracles put up a hard fight for life.
Bless you,
audrey