.
January went very well as we ate much healthier. The boys asked for snacks much less since the food they were eating at meal time was so nutritionally dense. We definitely spent more money on fresh produce last month than any other month I can think of. However, we did not spend any money on empty carbs such as granola bars, cereal bars, crackers, etc.
Here's my dilemma: I have a strict grocery budget of $100/week. I was able to stay on budget last month, but ONLY because I already had my freezer stocked with meat. I didn't have to buy any chicken or ground beef/turkey at all last month. It is a new month and we're continuing our fast food fast. I went to the grocery store yesterday and was really disappointed to see my total:
$118
For the last several years I've been grocery shopping for two weeks and a time. However, I definitely feel like I'm saving the most money by shopping only one week at a time right now. It's very easy to determine exactly how much of each item you'll need when you're only shopping for seven days. I think for next week I may even limit our breakfast choices to two options (for example oatmeal or yogurt and granola). I'm trying hard to simplify and cut every dollar that I possibly can while still making good, healthy choices. I was trying to think of things I could've eliminated from yesterday's shopping trip to save money. I didn't really need coffee creamer. I had a little left in the fridge and I don't even make it everyday so I could've gone without it ($2). Two things I had to buy in order to make more bread were both expensive. Powdered milk was $8 and honey was $6. Thankfully, these ingredients will last me a few months before I need to buy them again. That's $16 right there and I would've almost been at the $100 mark. Also, I was planning to make homemade veggie pizzas one night. Sauce and dough are cheap to buy/make, however the artichokes alone are $3/jar, mushrooms are almost $3 fresh, and a large bag of shredded mozzarella is over $6. Instead I bought a 16″ veggie pizza from Walmart's deli for $7.98!
Here is my menu for the next week. I actually had more than seven dinners planned because of what I already have in the house, so going over budget by $18 this week should really balance out by the end of the month.
Keep in mind, yesterday's grocery trip was all done at Walmart. I had no coupons and did not shop sales. I simply did not have time for that this week. All of these meals are based on many ingredients/items I already have.
Breakfasts:
cream of wheat
oatmeal
grits, eggs, bacon
biscuits and gravy
pancakes
blueberry muffins
fruit and yogurt
Lunch:
turkey, apples with almond butter
pb & j sandwiches (these are organic on whole wheat bread)
deviled eggs, yogurt, and baby carrots
soup and baby oranges
Dinner:
Lasagna, salad, and garlic biscuits
Chicken and Dressing (Southern Living crockpot recipe- YUM!) and sweet potato casserole (already had all ingredients)
Tomato Soup and Grilled Cheese sandwiches
Veggie Pizza
Chicken, Corn, and Wild rice casserole and green beans
Tilapia and broccoli cheese and rice casserole
White Chicken Chili
Hot Dogs, baked beans, fresh broccoli with ranch dip
Broccoli, Ham, and Cheese Soup (another fantastic Southern Living crockpot recipe!)
Snacks:
apples
bananas
applesauce
popcorn
string cheese
almonds
I'm really excited to try Pioneer Woman's recipe for "the best coffee cake in the world". At least that's what her husband thought it was until she broke the news to him that it is really Prune Cake!!!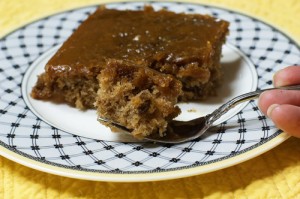 I already have all of the ingredients so I'm going to make it this morning and see what the kids think! 🙂
Happy Rainy Friday! It's yet another jammie day at Wilkerson Academy!
~audrey