Over a year ago we were presented with the opportunity to adopt two little girls out of foster care.  We said YES right away and began preparing for when they would be moved to our home.  One of the things I looked forward to with girls was hair bows.  I learned how to make them, bought lots and lots of ribbon and got to work.  I remember one Saturday in particular I made over 30 bows.  I had burns and hot glue all over my fingers, but I was so excited and proud of my little masterpieces.  Unfortunately, for the safety of those two little girls, they were never able to be moved to Augusta (something to do with dangerous/violent family members living in our area) and the whole thing fell through.
I never got rid of those bows and just recently ordered everything I needed to finish them (hardware) and make new ones as well.  I should be able to sell them for cheaper than anyone else (because I don't care about being reimbursed for my time and effort!) and still make a profit to put toward Zoe's adoption.
My plan, rather than doing an Etsy page and stressing over orders, payment, shipping and all the details that go into that, is to simply sell them through friends.  Ideally, I'd love for friends and family to have a get-together at their house or church where I can come, share our story, and put all of my hair accessories on display for immediate purchase.  If I run out of something, I can make it within a few days and get it to whoever wanted it.
My hope is that I have enough friends with girls and their friends have friends with girls (and so on…) that people would choose to buy my bows because they're of comparable quality and price and 100% of each bow sold goes directly into our adoption fund.  As soon as I get the rest of my supplies in, I'll post some finished products and hopefully start booking bow parties.
I will have different clip options; small alligator clips and medium alligator clips, ribbon-lined or unlined, tiny snap clips (for newborns and infants, particularly with very little hair), and medium size snap clips.  Here are some of the appliques I will be using: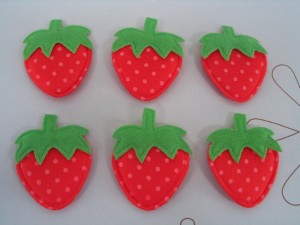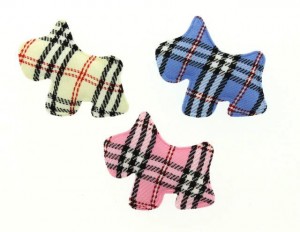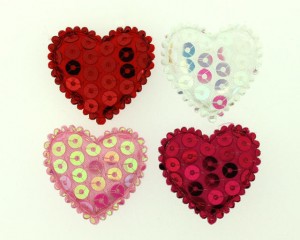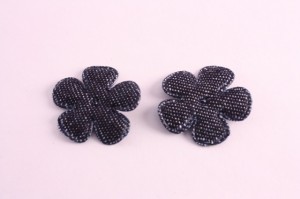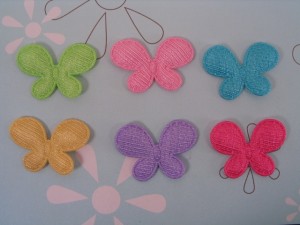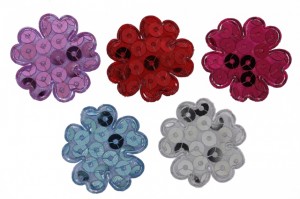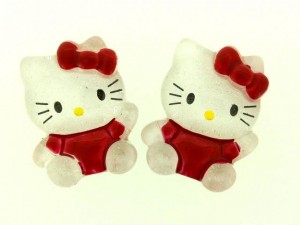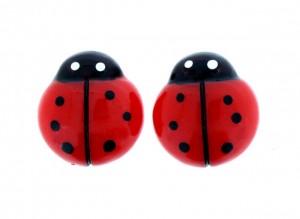 And here are some of the bows I have made so far: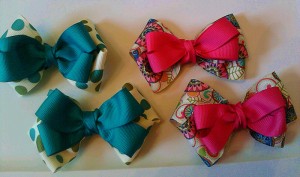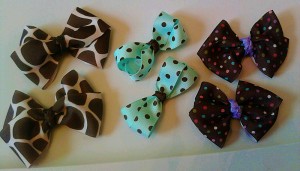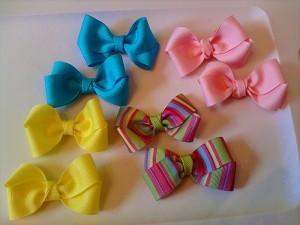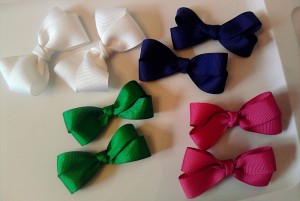 Your feedback is more than welcome.  When I post more finished products, with the hardware and everything, I'll price all of the finished pieces.
~audrey