As we continue on in the journey to bring our little girl home from Ethiopia, we are trusting the Lord to meet our every need.  I found this idea on another adopting family's website.  What an incredibly tangible way for Zoe to see all of the people God used to bring her home to her forever family.  If you haven't read our adoption story, you can find it here.
Will you be a piece of the puzzle?
We have purchased a 500 piece puzzle for Zoe.  (the frame is actually part of the puzzle)  I literally gasped when I saw this beautiful picture.  It couldn't be more perfect for our precious Zoe!
"I will not leave you as orphans; I will come to you."  John 14:18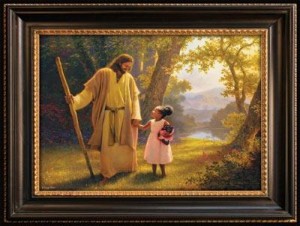 When you donate $10 to Zoe's adoption fund, we will write your name on the back of one puzzle piece.  This will also serve as a reminder to our family of the many, many people praying us through this journey.  When the puzzle is complete we'll frame it and hang it in Zoe's room as a constant reminder of God's grace and provision.  Since the names will be on the back of the pieces, I'm also printing out several blank puzzle pages (to the sum of 500 pieces) that I can add to her scrap book.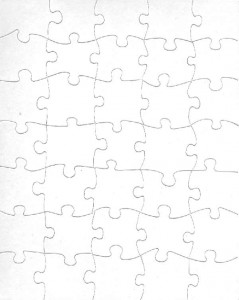 As soon as your name is written on the back of a real puzzle piece, I will also put your name on a blank, paper puzzle piece that will go in her scrap book.  Zoe will forever have the names of 500 people who prayed for her from the time she was born until she made it safely into our arms.  Will you help us spread the word through your blog or Facebook, and allow the Lord to get the glory as His people support one another in bringing home another orphan?
Will you be a piece of the puzzle?
"Truly I tell you, whatever you did for one of the least of these souls of mine, you did for me."  Matthew 25:40
~audrey