My boys were quite disappointed to find out that, although their regular school friends got another day off today because of the snow and ice, we'll be returning to school as usual.
I had to remind them that we took the entire month of December off and will be finished with co-op at the end of March. Or how about last week when we spent the majority of the week in our pajamas and played long games of Qwirkle when we finished school before noon.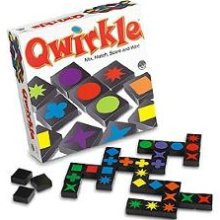 Today, we slept in until 9:00am. Of course Joshua woke up much earlier and didn't feel the need to wake anyone else. When I was making breakfast he came in the kitchen and said,
"When I got up earlier than everyone else, I decided to find Norway, Sweden, Finland, Denmark, and the Netherlands on the map in the school room." (his georgraphy for this week)
That's what a momma wants to hear!
Right now I'm finishing my cup of coffee and the boys are sitting at the table coloring.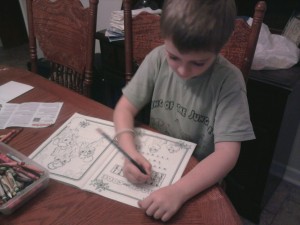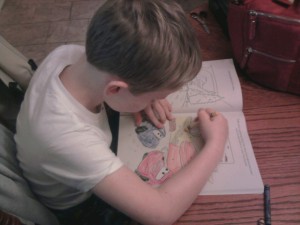 I picked up a Lite-Brite for the boys for Christmas. It was only $10 at Target and it was a huge hit. I only got one, so the boys take turns with it, but Owen seems to like it the most and it's helping him learn his letters at the same time. He can now fill in all the "O"s, "G"s, "W"s, and "Y"s by himself. We're working on "R" for red and "V" for violet (purple).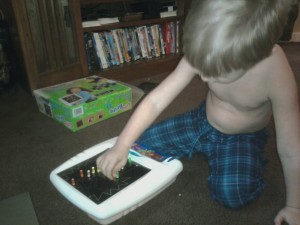 Josh will likely work late tonight and the rest of the week to make up for their snow day yesterday. I have a roast and veggies in the crock pot and I look forward to a quiet, thought-provoking day with the boys.
P.S. I did my second 5k workout last night on the treadmill. It was much easier than the first workout. It's amazing how quickly your body adjusts. Tonight is my favorite form of inspiration: Biggest Loser!
~audrey